With a solid reputation and many years of experience designing and installing sophisticated data, communications and control systems, Industrial Performance Engineering provides an unparalleled resource for getting your automation or process control system up and running with optimum speed and efficiency.
Through our affiliations and strategic alliances we can also provide total electrical design, engineering and construction services. So whether you're planning an all new production facility, a new control system to enhance existing operations, or an integral multi-site data and reporting network, Industrial Performance Engineering is your Industrial Automation partner.
When the job is completed, we'll still be there to help maintain and upgrade your system. That's what we mean by "Turn-Key" ... the kind of total support that maximizes productivity, minimizes problems and keeps you a step ahead of the competition.
Systems Design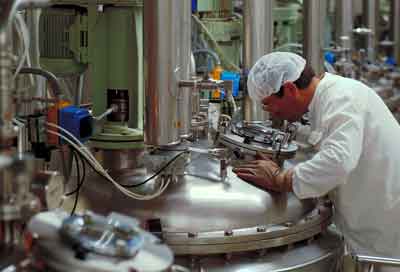 System definition and feasibility studies
Cost justification
Functional specification
Computer-aided design
Vendor selection and procurement
Scheduling and implementation planning
Installation & Site Commissioning
Installation and wiring of all sensors, control devices, cabinets and workstations
On-site commissioning, debugging and validation services
Training and  final documentation
Full "Turn-Key" service
Systems Implementation
Computerized project management
Programming of all control devices – PLC's, Robots, DCS, PC's
Specialists in man/machine interface and colour graphic displays
Complete Panel shop facilities specializing in stainless steel and hazardous locations
Pre-installation checkout and testing
Process Control and SCADA Systems
Continuous and batch control systems
PLC and PC based
Instrumentation design services from sensor through to final control elements
SCADA systems for power utility and environmental clients
Raw material handling, processing/batching, packaging and warehousing systems
Broad experience in food, beverage, chemicals, pharmaceuticals, metals, plastics and waste treatment
Discrete Manufacturing
Full-line controls including PLC's, robots and more
Vision and Inspection Systems
SPC systems with on-line control and alarming
Material handling systems
Single source supply from concept to installation
Communication, Networking, and Reporting
Multi-vendor communication specialists
Plant-wide integration of data for all level of users
Local and wide area networks
Custom application programming and database implementation
Fibre-optic, wireless and web-based networks
Food Processing
With diverse experience in food processing automation, we can increase the efficiency and profitability of your food processing facility. Whether control systems, programmable instrumentation or equipment design, we are your food processing partner.
Previous food processing clients in Ontario and across Canada provide us with the experience your food processing facility is seeking. Whatever your final product is; from raw material handling through to all aspects of processing including final packaging and inspection, we make your food processing facility more efficient and profitable.
Energy Efficient Systems
We provide to our industrial clients systems that monitor and control all aspects of production equipment, facilities and energy conservation. Increasing efficiency increases profitability, and these control systems are designed to precisely match the demands of your production facility.

Optical Control Systems
Optical control systems based on the latest high speed camera and infrared sensor technologies provide fast paced monitoring ad control of production processes. These vision-based control systems are an excellent match for many of our industrial automation clients.

Touch Automation
At your fingertips. Touch screen technology provides the benefit of combining graphics driven controls with the input device. This automation graphic monitoring combination maximizes technology applications for your industrial automation projects

Communications & Existing Equipment Upgrades
Our expertise in communications has led to the development of over two dozen different drivers to the major PLC brands. Distributed Control Systems (DCS), Intelligent I/O devices and host computers. We will write, install, document a driver to any device installed on site, guaranteed. Don't throw away your existing controls! Let us modernize them for you at a fraction of the replacement cost.
Hardware
We have full hardware capabilities that include the manufacture of customized co- processor boards and assemblies for communications plus complete hardware servicing for PC based control products. We manufacture a complete line of industry proven communications gateways and central server products.