Industrial Performance Engineering's principals comprise a core group of senior engineers, each with a minimum of 20 yeas practical experience in process control and factory automation, who have been successfully integrating solutions since 1980. Supported by a team of controls engineers, coordinators, technicians and electrical designers, this group works closely with our key project management staff in implementing solutions for customers who require completely engineered "turn key" systems.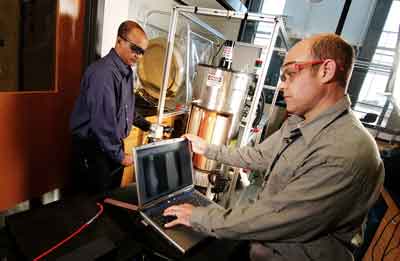 Our team has successfully managed hundreds of projects ranging in value from several thousand to millions of dollars. We believe in applying automation solutions in a modular building block fashion; providing proof of concept and cost justification at each project phase.
We have full hardware capabilities that include the manufacture of customized co-processor boards and assemblies for communications and complete hardware servicing for PC based control products. We manufacture an industry proven communications gateway and central server.
A large portion of our projects involve retrofitting, revamping and modernizing existing plants. We excel in a multi- vendor environment, integrating various brands of PLC's, computers, controllers etc. into a concise real time database.
Our expertise in communications has led to the development of over two dozen different drivers to the major PLC brands. Distributed Control Systems (DCS), Intelligent I/O devices and host computers. We will write, install, and document a driver to any device installed on site, guaranteed.