Integrated Performance Engineering is a unique group of companies who work closely with plant personnel in applying state of the art control and information systems. A true automation partner, we contribute directly to increased productivity and quality on a fixed price, guaranteed basis.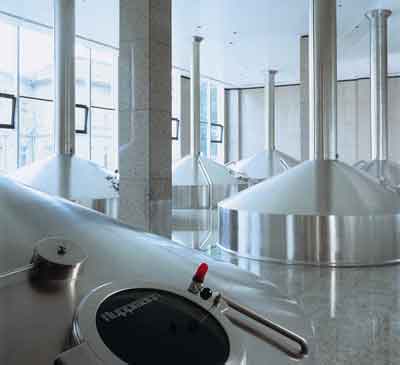 We address the industrial automation, control and product development requirements of today's fast paced manufacturing industries, both discrete and process oriented, by combining twenty years of engineering expertise with licensed electrical and mechanical contracting capabilities.
With an unsurpassed reputation and years of experience designing and installing sophisticated data, communications and programmable control systems, we provide an unparalleled resource to get your new industrial automation or process control system up and running efficiently.
With our affiliations and strategic alliances and partners, we provide total electrical design, engineering and construction services. Whether for your new production facility, or a retrofit to modernize systems that enhance existing operations, we are your Industrial Automation Partner.
Services Include:
Design and Conceptual Engineering
'Results Program' for continuous improvement
Robotics, Vision Systems and Industrial Communications
PLC and HMI implementation for both process & packaging
Data Collection for conformance and traceability
Fabrication services in mild, galvanized and stainless steel
Electrical installations and upgrades
Energy and Safety Audits
Manufacturing aspects of IT systems
On or off site training and team performance building
'Turn Key' systems implementation
Man/Machine Team efficiency transformations